Everything is Connected - Storytime Introduction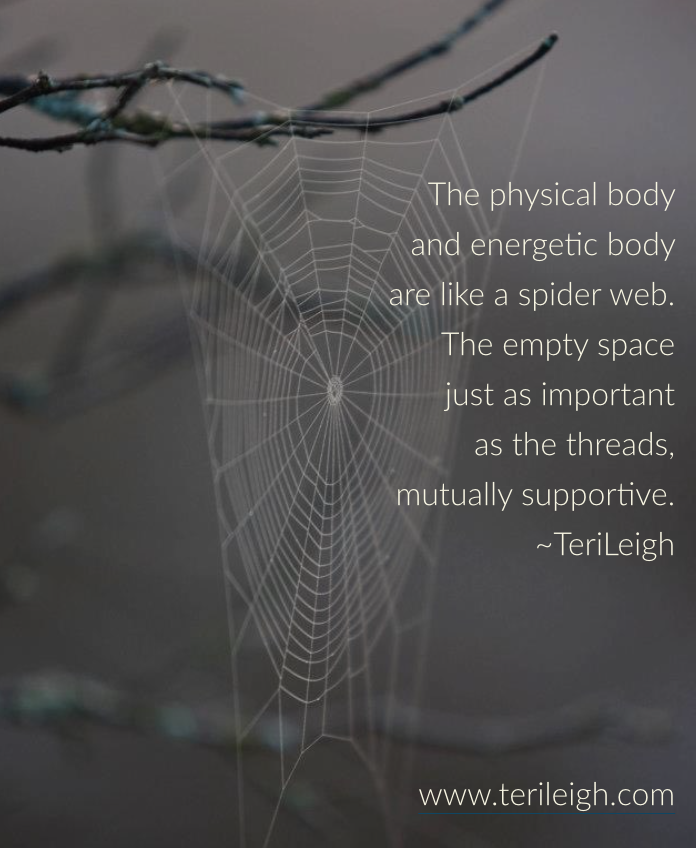 "I am a spiritual being living a human experience. My body is just my space-suit."
I first heard someone say this line at a yoga retreat in the early 2000s. At the time, I thought it was brilliant because it emphasized the power of spirituality over the mundaneness of physicality. And then, I got on my mat, and listened to my teacher speak to my muscles and bones and tissues, and I had a very physical experience. He held us in frog pose for what seemed like forever. I think the total time amounted to just under twenty minutes, but it felt like forever. AND, it felt like I my human body would NEVER EVER be able to get out of that position ever again.
For that time, and the day that followed, I was definitely a human being having a very HUMAN experience.
The next day, unprovoked of anything, angry emotions started to bubble out of me like think soup just starting to boil. I had no reason to be angry or even irritated with any of the kind and gentle yogi people with me, but just about anything and everything they said, or did, made me feel. . . well . . . pissed off! The irritation turned to anger, and the anger sometimes erupted in rage. But, because I was at a yoga retreat, I quickly swallowed it until the break.
Swallowing all that intense emotion turned the rage inside out on myself, and I started to feel anger and irritation at myself. Those bubbles popping turned into tiny acupuncture needles triggering all kinds of pricks of pain inside me. Dozens turned to hundreds. Hundreds turned to thousands, each one elevating in intensity. Each one triggering memories of past pains and traumas, both physical and emotional.
Post Traumatic Stress – from every unpleasant experience of my entire life!
I dis-associated.
I spent the next four hours in and out of a trance-state, sometimes reliving the past, sometimes confused and disoriented as to where I was in the present moment. All I really remembered was being curled up in the fetal position in the sand outside the yoga room of a Mexican retreat center in Maya Tulum. Paradise? I thought . . . NOT!
That night, in sharing session, my teacher asked about my experience. Words came out of my mouth, but I don't remember them forming inside my head first. I listened to myself talk about being human, feeling all my human-ness, and needing to value that because, well, it wouldn't shut up. I am a human being, AND I am a spiritual being. Both are equally important.
Honestly, to this day, I don't know for sure if I actually said those things in sharing circle, or if they were part of my dream that night. The next day, as I walked out of my ocean-view hut to go to breakfast, I walked through a giant spider web.
Or was that in the dream too?
Did it really matter?
Perhaps dream-state is just as important as our waking state. Our physical experience is just as important as our spiritual experience. Perhaps our physical body and energetic body are like a spider web. The empty space between the threads are just as important as the physical threads themselves, the physical body and the energetic body are both part of the whole, equally important and mutually supportive.